This was a project that I worked on for a 3D packaging class. The product was a collaboration with Poler Outdoor Stuff & Deschutes Brewing. Both of these companies being based out of Oregon I felt like they could capture a lot of the same demographic.
I started with doing some research about both companies. I figured out brand guidelines, color palettes, and finding out competitors to get an idea of how I can execute the collaboration.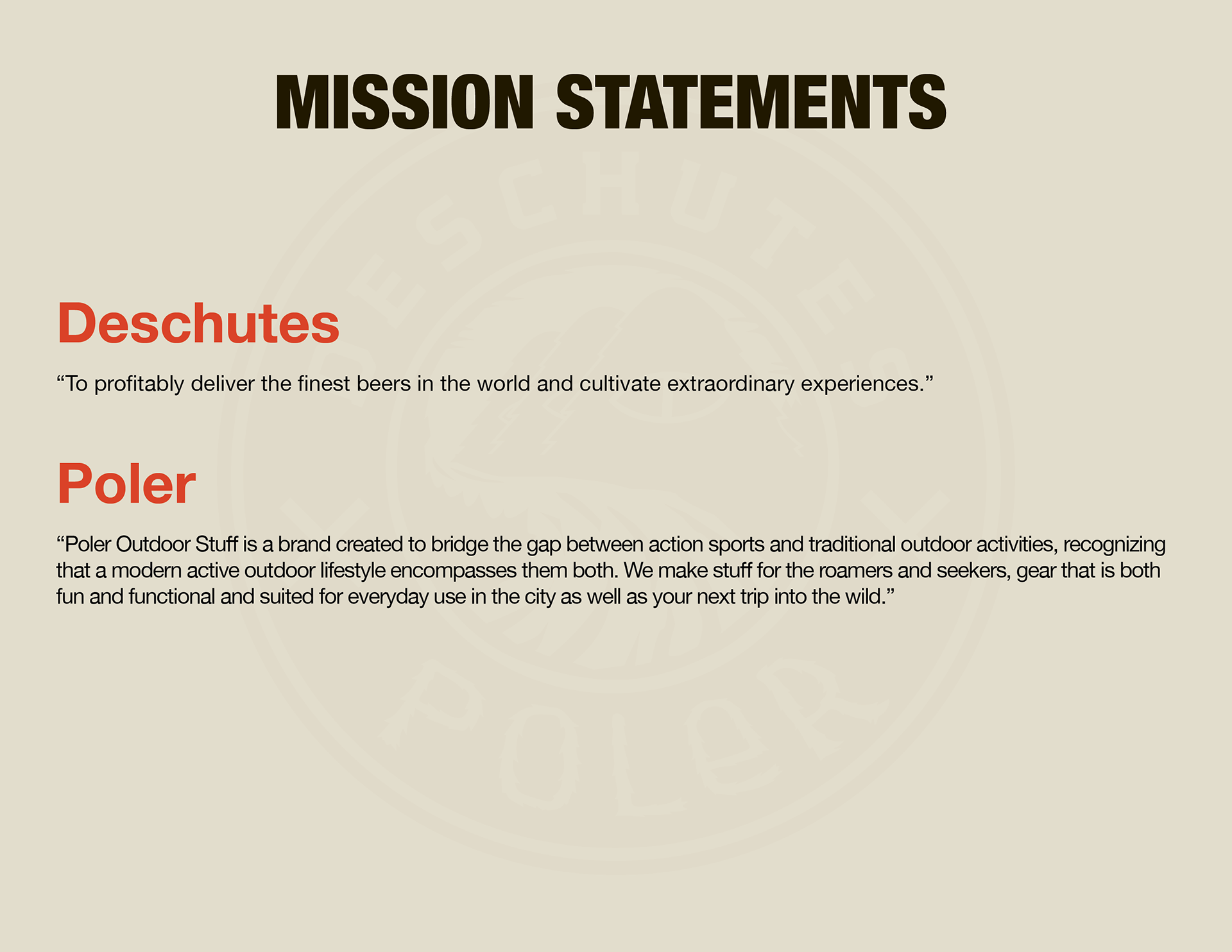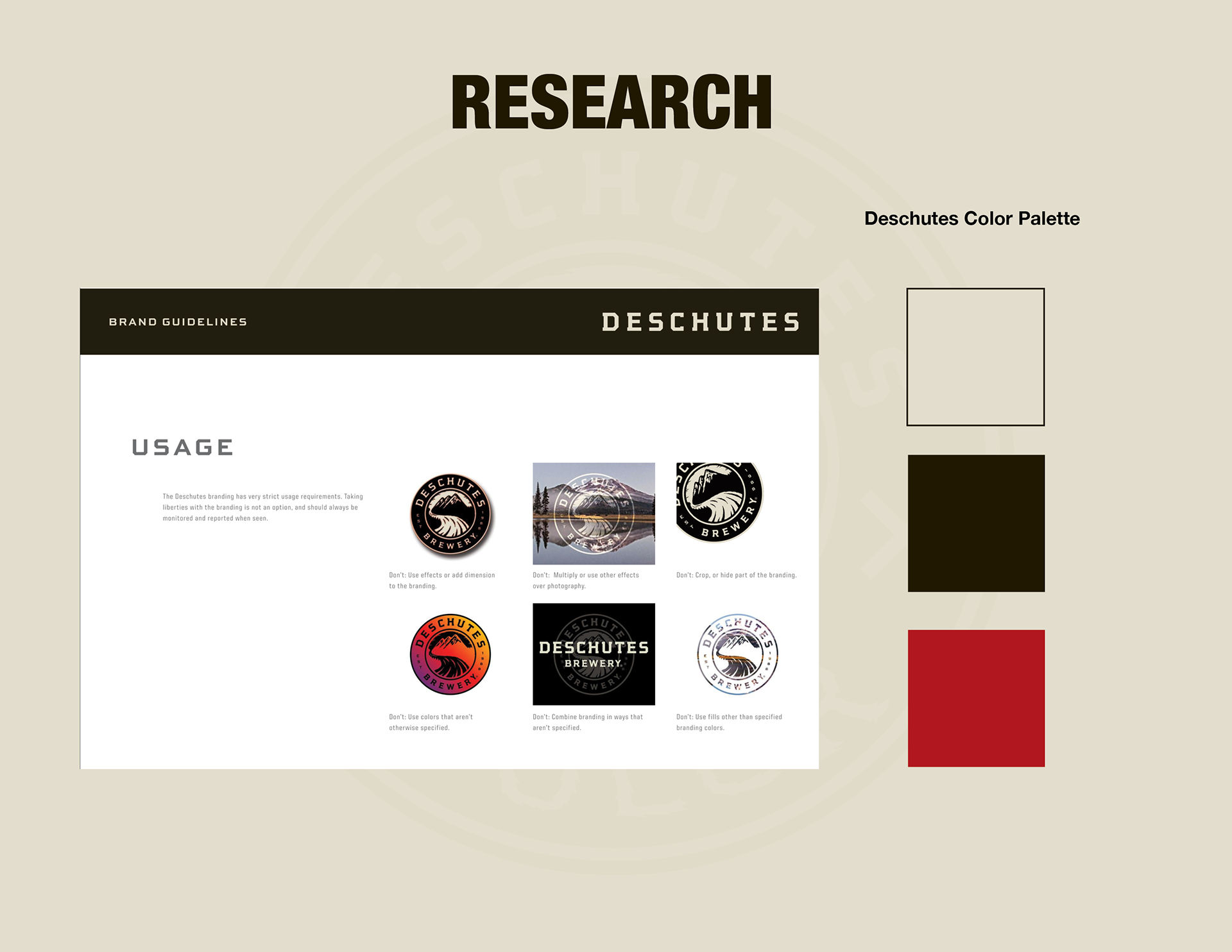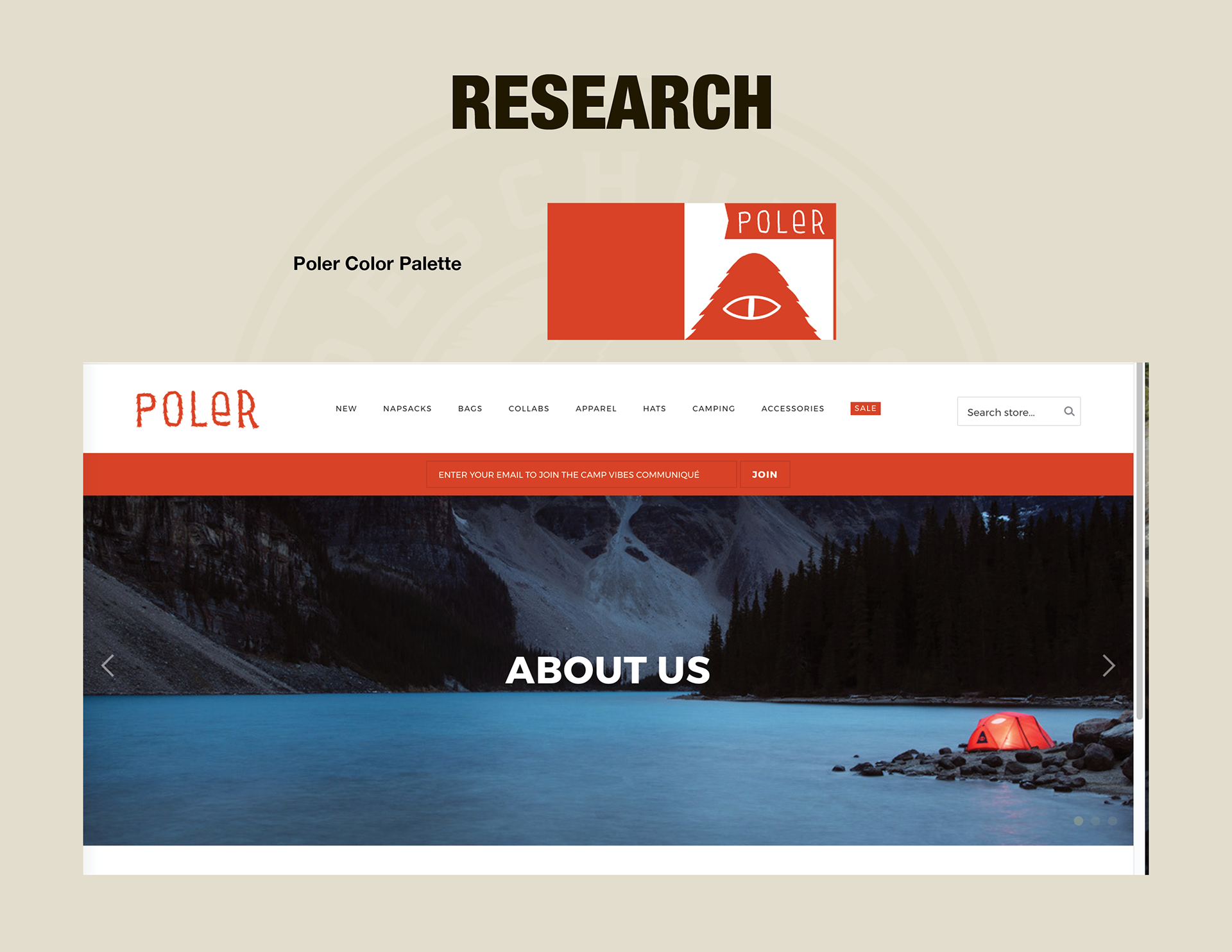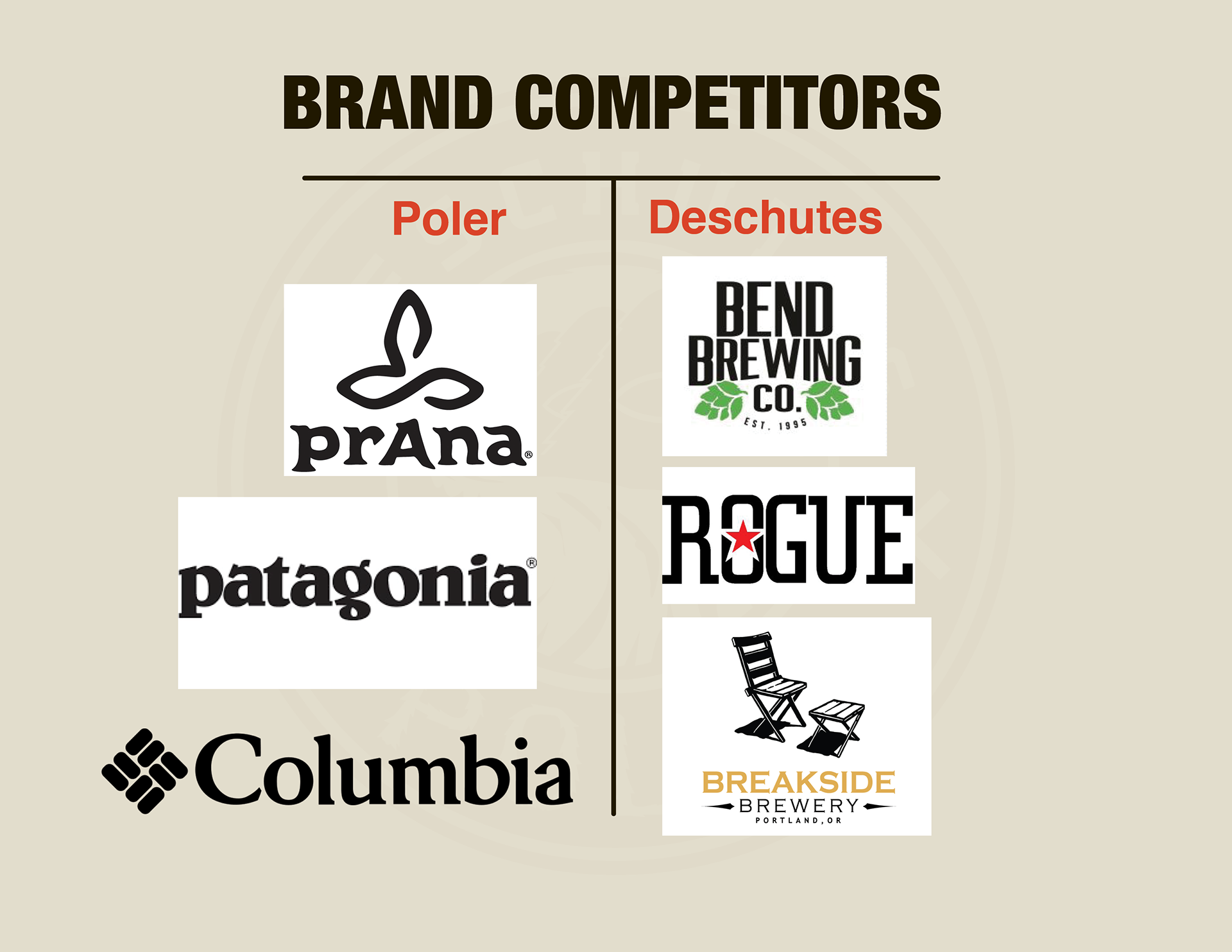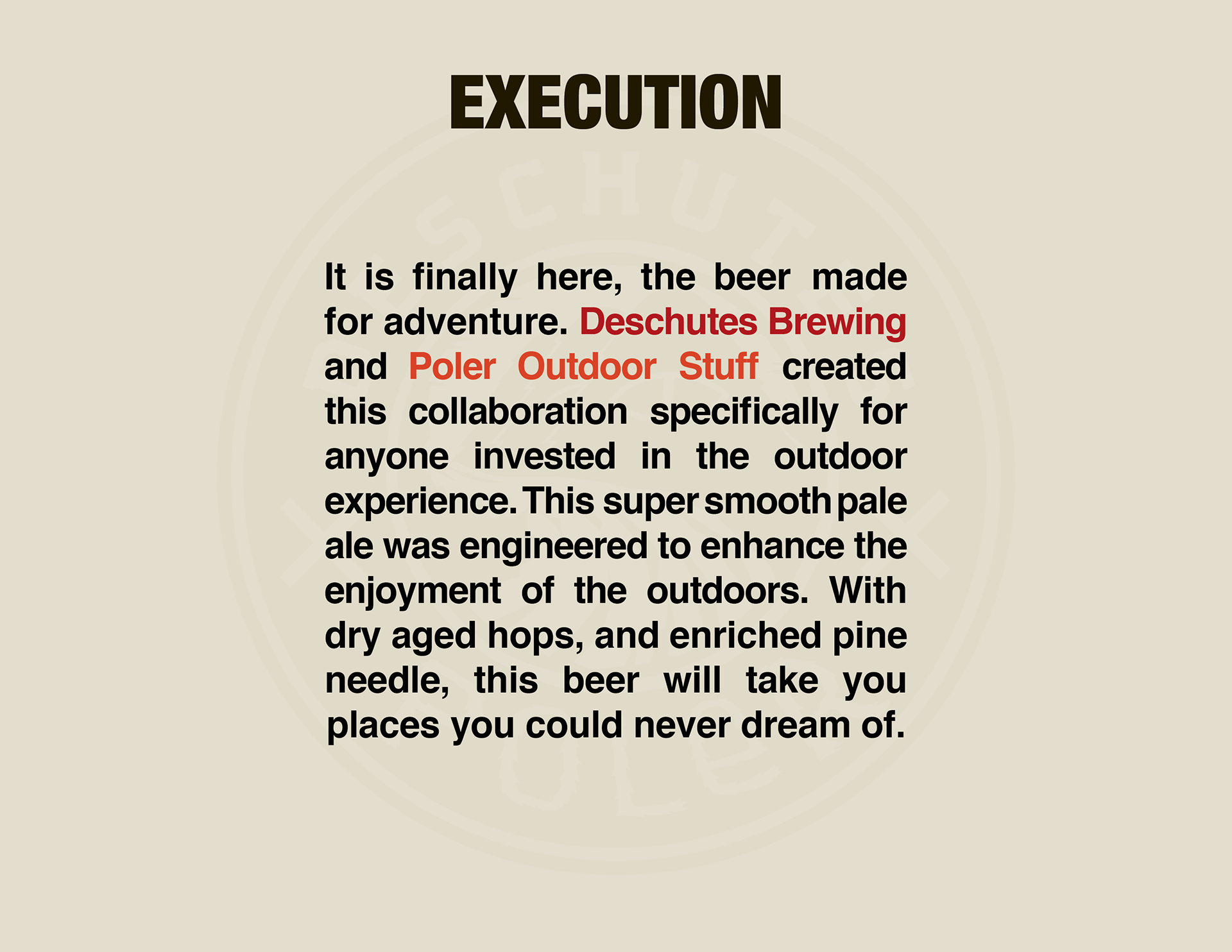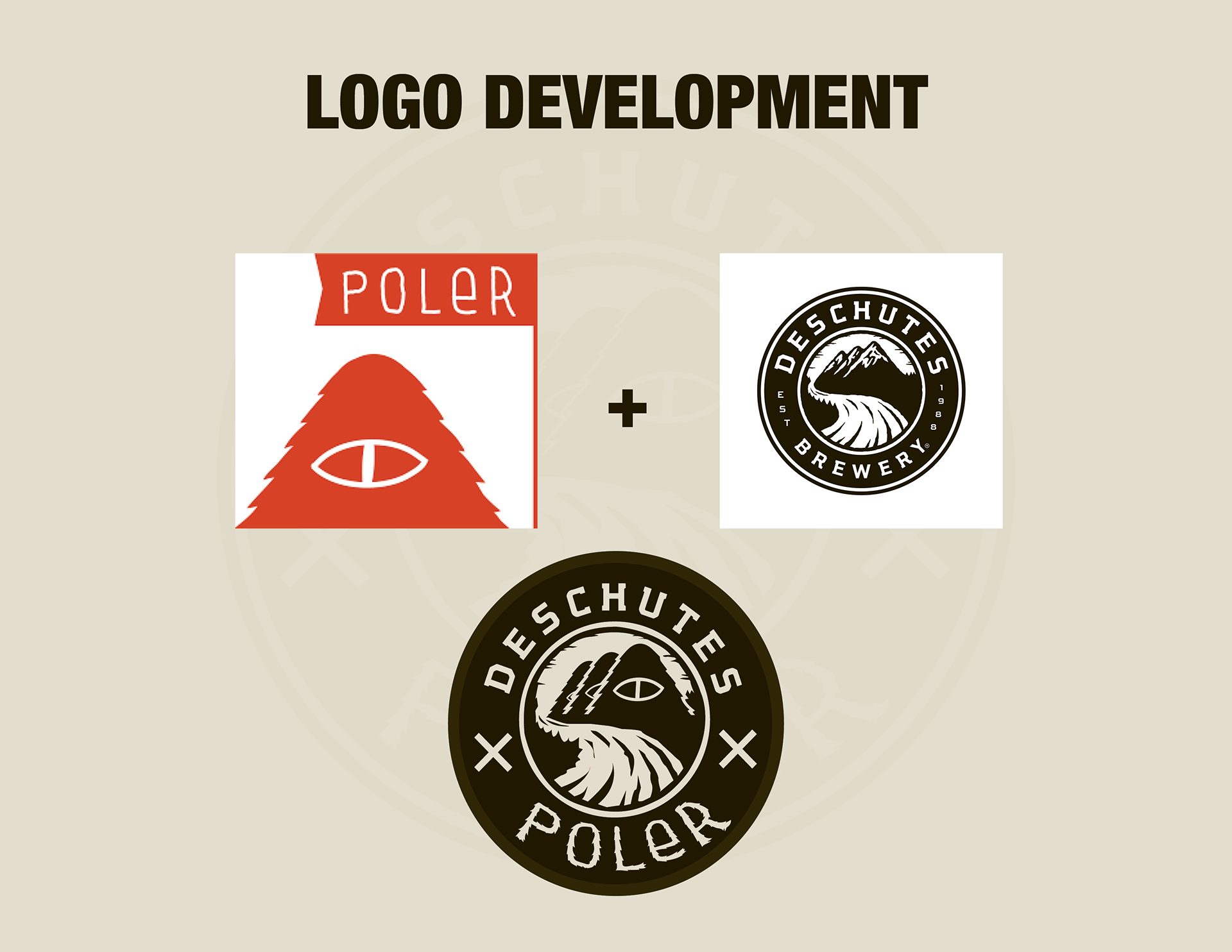 Once I had all of the research taken care of I started developing a logo. Collabs that Poler had done in the past incorporated their logo in different ways, so that was the main goal for the logo. After that I had to figure out the type of packaging to put the beer in. I wanted to roll with the idea to have a box that the beer sit in shaped similar to a tent.